TARGET
---
Episode 14: PROMISES
Written by Tony Hoare
Produced by Philip Hinchcliffe
Directed by Gordon Flemyng
(Original tx October 20, 1978) Promises ist symptomatisch für den Versuch, die Geschichten zu verbessern und auf Sweeney-Niveau zu heben. In dieser Folge, eingeleitet von einer ebenso simplen wie überragenden Pre-Title-Sequence, forscht Hackett nach den Hintergründen des Todes seines linkisch-netten Kollegen Brian Aston. In einer Prä-Taggart-Rolle sehen wir Mark McManus. Das Ende erinnert an The Sweeney (In From the Cold) - warum wohl?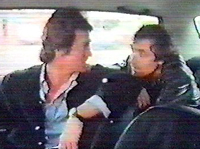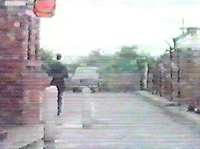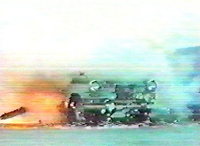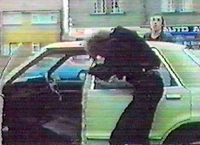 Cast:
Donald Sumpter (Heslop), Katherine Fahy (Carol), Mark McManus (Wilson), Maurice O'Connell (Collyer), Grahame Mallard (Det. Con. Fletcher), Peter Dean (Det. Con. George), Barrie Cookson (Partridge), David Leland (Murray), George Irving (Scott), Julian Fox (Brian Aston), Ann Curthoys (Mrs Aston), Michael Newton / Juanita Smith (Aston's Children). Uncredited: Eddie Powell (Policeman)
Crew:
Title Music Dudley Simpson Graphic Designer Sid Sutton Action Arranger Eddie Powell Production Assistants Phillip Hill Andrew Bogle Production Unit Manager Colin Dudley Costume Designer Judy Allen Make-Up Artist Sylvia Thornton Film Recordist Dick Manton Dubbing Mixer John Hale Film Editor Graham Walker Dubbing Editor Michael Crozier Designer Humphrey Jaeger Chief Film Editor Bernard Ashby Photography John Wyatt [Lighting Cameraman] / Kevin Rowley [Operator].


---