THE ENIGMA FILES
---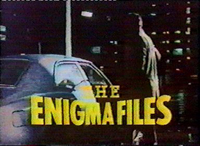 The exploits of DCI Nick Lewis of the Prisoners' Property Office.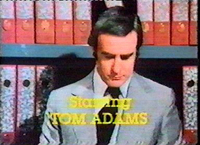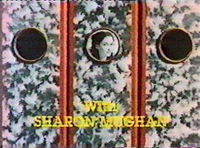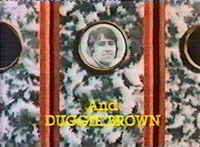 This series which despite its basic premise is about all kinds of crimes relies heavily on the presence of its distinguished looking, well-dressed and well-spoken leading man, Tom Adams. Another bonus are what you might call top birds, Sharon Mughan (playing computer expert Kate Burton) and Alyson Spiro (as Lewis' daughter Liz). Its police procedural approach (it works a bit like the early (videotaped) Van der Valk episodes) might have made it suitable for the overseas market. Those who think Duggie Brown doesn't have the proper face for a drama series are not entirely wrong – he's known mostly for his comedy work.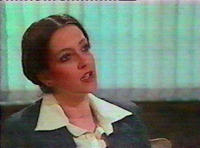 Great fun to watch! It's a great pity that only 15 episodes were made. They are as follows: (1.01) The Sweeper
(1.02) Gone Missing
(1.03) False-Hearted Lover
(1.04) Billy - The Late and Great
(1.05) Investigation of a Copper
(1.06) The Charity Man
(1.07) Cook In
(1.08) Gunpowder Plot
(1.09) Every Picture Tells a Story
(1.10) Why Don't They Tell You These Things
(1.11) Repeat After Me
(1.12) Dead Reckoning
(1.13) Fit Up
(1.14) The Full Flying Carpet Treatment
(1.15) Backtrack

Special thanks to Darren Giddings, Steve Rogers and Ian Beard.


---
Sources:
Christine Sparks: The Enigma Files, BBC 1980 [novelization]
Radio Times


This is an unofficial and non-commercial website. The rights to The Enigma Files are held by the BBC. The sole purpose of this page is to promote the abovementioned series - no copyright infringement is intended. However, should the copyright holders be unhappy with my use of screenshots the material in question will be removed immediately.