GENTLEMEN AND PLAYERS
---
A drama series set in the ruthless world of City finance and gracious country homes.
Material which is similar to Capital City, but with a more relaxed implementation and generally light-hearted attitude.

EPISODES
Starring Brian Protheroe (Bo Beaufort) Nicholas Clay (Mike Savage) Claire Oberman (Sandy Savage) Edita Brychta (Jane Somerville) Faith Brook (Eleanor Beaufort) Debra Beaumont (Paula Savage) Producer Raymond Menmuir Executive Producer Graham Benson

Episode synopses courtesy of TV Times.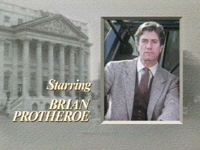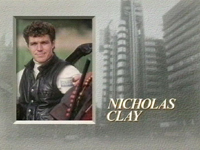 (1.01) Last Man In tx 10.04.88 Writers Chris Roose / Dennis Abey Director Dennis Abey
Mike Savage is on the run. The moment Miles 'Bo' Beaufort enlists the old-boy network to trip him up, you know that these tough and talented men have no ordinary friendship.
(1.02) White Knights tx 17.04.88 Writer Guy Meredith Director William Brayne
In Lisbon, Hannah is tracked down by Gimbalan security - a problem for Savage. In Hunton Magna, Beaufort and Savage compete to save the cricket pitch from developers. If the two men join forces they might just solve both problems... but can they trust each other?
(1.03) Box Clever tx 24.04.88 Writer Guy Meredith Director Dennis Abey
Savage discovers Hannah's fate. Bo and Jane fall out. And the threat of kidnap comes to Hunton Magna.
(1.04) One for Sorrow Two For Joy tx 01.05.88 Writer David Wilks Director William Brayne
Savage and Bo compete for the ownership of a local racing stables, Paula begins to show a romantic interest in Bo. When Bo takes Paula for a flying lesson and sends her mysterious gifts, it's the last straw.
(1.05) According to the Rules tx 08.05.88 Writer Chris Roose Director Dennis Abey
Bo is chasing a lucrative deal, and local elections in Hunton Magna hold the key to its success. Savage soon gets wind of this. Both men set about making alliances, while digging up as much dirt as they can to ruin the other's chances. Each feels certain of victory - until Sandy decides to stand for election, too.
(1.06) It's All Who You Know tx 15.05.88 Writer Guy Meredith Director William Brayne
The Marengan government is planning to build an Islamic Cultural Centre - Bo and Savage find themselves competing to supply the loan. It's a lucrative deal and both men are prepared to go to any lengths to win it. Savage engineers Bo into a highly compromising situation. When Bo turns the tables, however, it seems their rivalry might just go too far.
(1.07) Stags at Bay tx 22.05.88 Guest Star Clifford Rose Writer Neil Richards Story Guy Meredith Director William Brayne
When Thompson Morehouse falls prey to an Australian take-over specialist, Bo throws himself into the defence.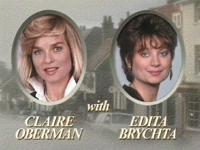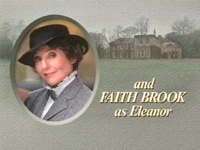 (2.01) Inside Track tx 28.04.89 Writer Edmund Ward Director Stuart Urban
Mike Savage, wo's having problems of his own at home, has to repay an old debt to Congressman Ronstadt and is forced to work with his rival Bo Beaufort.
(2.02) Three Can Play tx 05.05.89 Guest Stars Eric Oldfield (tbv) Carmen DuSautoy Writer Edmund Ward Director Stuart Urban
(2.03) Hard Hat Zone tx 12.05.89 Guest Stars Carmen Du Sautoy Leslie Schofield Writer Ben Rostul Director Stuart Urban
(2.04) Loyalties tx 19.05.89 Guest Stars Jack Hedley Leslie Schofield Arthur Kelly Writer Edmund Ward Story Robin Estridge Director William Brayne
(2.05) Black Gold tx 02.06.89 Writer Liam McCaw Director William Brayne
(2.06) Another Square Mile tx 09.06.89 Guest Stars Clive Swift Frederick Treves Writer Edmund Ward Director William Brayne

Special thanks to Mark Anthony Craig for the viewing material!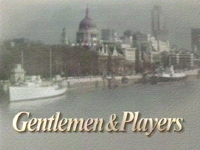 ---
This is an unofficial and non-commercial website. The rights to Gentlemen and Players are held by Saban Entertainment. The sole purpose of this page is to promote the abovementioned series - no copyright infringement is intended. However, should the copyright holders be unhappy with my use of screenshots the material in question will be removed immediately.